Reflections on the Origins in the Post-COVID-19 World By Dr. Salman Ahmed Shaikh
₨300.00 (-50%)
Format: Paperback
Language: English
Category: COVID-19
Book Code: 1190
Compare
Book Name: Reflections on the Origins in the Post-COVID-19 World
Book Author. Dr. Salman Ahmed Shaikh
Book Publisher: Islamic Economics Project
Format: Paperback
Language: English
Category: COVID-19
Pages: 139
Book Code: 1190
ISBN: 9789692347006
Book Quality: Paperback
Additional information
| | |
| --- | --- |
| Weight | 0.500 kg |
| Dimensions | 12 × 5 × 3 in |
| Book Binding | Paperback |
| Book Quality | Originals |
| Language | English |
| Book Code | 1190 |
| Publisher Name | Islamic Economics Project |
About Book
Corona Virus has affected millions of people and killed hundreds and thousands of people already in more than 200 countries and territories of the world. Almost all routines of life have been affected. Our tremendous journey in scientific, technological, industrial and economic advances has come to a pause for a while in the last few months. As we ponder over origin of Corona Virus, it is high time to also reflect and think over origin of everything and explore answers to deep questions about meaning and essence of life. Why are we here on earth? What is the purpose of life? Why do we have consciousness and conscience to differentiate between good and evil? We do not see fairness and justice around us, but can we ever have fairness and absolute justice? What is the essence and purpose of life? Are we just passing few days of brief stay in life without any purpose? What it means to act in good ways and avoid evil? What is the objective criteria and standard to judge good and evil? We have longing to live without ageing, live without pain, live without constraints, live with everlasting happiness and see absolute justice and fairness. But, life of every human being with all the possessions, potentials, aspirations, contentment, problems and sorrows ends eventually and often abruptly. What is the essence of goodness, kindness and charity and how is it different from evil, arrogance and avarice? Why we feel an innate urge to act in good ways and avoid bad actions? What is the essence of an individual's good and bad acts if life as well as death in the world remains unfair for many? This short book engages and invites readers to together seek answers from science, philosophy, and spirituality.
About Dr. Salman Ahmed Shaikh
Dr. Salman Ahmed Shaikh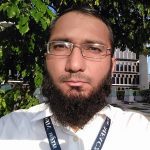 holds a Ph.D. in Economics from the National University of Malaysia. He has published research papers in top international journals; presented research papers in conferences held in Malaysia, Turkey, Brunei, Indonesia, and Pakistan; and has also contributed several book chapters in books published by Routledge, Springer, Palgrave, Edward Elgar, and Gower Publishing. He is also on the Editorial Advisory Board of several research journals. Furthermore, the Emerald editorial team selected two of his papers for two separate journals as Highly Commended Paper in the 2018 Emerald Literati Awards. He also won a paper prize in the World Islamic Finance Forum in 2018. He is also co-author of the book "Introduction to Islamic Banking and Finance: An Economic Analysis" published by World Scientific Press in 2020. His interest lies in Economics, Finance, and the role of faith in the post-modern scientific age.