₨700.00
Book Code: 487
ISBN-10: 1904048668
ISBN-13: 9781904048664
Add to quote
Compare
Book Name: Literary Theory (Pocket Essential series)
Book Author: David Carter
Book Publishers: : Pocket Essentials
Publish Date: (June 1, 2006)
Format: Hand Book
Language: English
Category: Education Books
Edition: Pocket Essential series
Pages: 160
Book Code: 487
ISBN-10: 1904048668
ISBN-13: 9781904048664
Book Quality: Paperback
Additional information
| | |
| --- | --- |
| Weight | 0.500 kg |
| Dimensions | 12 × 4 × 3 in |
| Book Binding | Paperback |
| Book Quality | Originals |
| Language | English |
About Book
Pocket Essentials is a dynamic series of books that are concise, lively, and easy to read. Packed with facts as well as expert opinions, each book has all the key information you need to know about such popular topics as film, television, cult fiction, history, and more. It sounds daunting: all those -isms, long technical words, weird French thinkers, and incomprehensible Germans. Most books providing introductions to "Literary Theory" are long-winded tomes, guiding dogged readers through the twists and turns of critical analysis and logic. This small volume goes to the heart of the key concepts of Literary Theory, explaining them in clear everyday language. It provides witty and memorable comments and quotations, and enables the student of literature to raise the most pertinent and challenging questions, which even university professors have difficulty answering.
About Author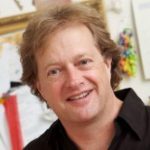 David A. Carter is a master paper engineer and creator of the Bugs series, which has sold more than 6 million copies. Also the author and illustrator of the critically acclaimed Color series, featuring One Red Dot, Blue 2, 600 Black Spots, Yellow Square, and White Noise, he lives in Auburn, California, with his wife and two daughters.
Only logged in customers who have purchased this product may leave a review.
Sorry no more offers available