₨950.00
Book Code: 466
ISBN-10: 055338368X
ISBN-13: 9780553383683
Add to quote
Compare
Book Name: Gates of Fire An Epic Novel of the Battle of Thermopylae
Book Author: ( i ) Steven Pressfield
Book Publishers: Bantam
Publish Date: (September 27, 2005)
Format: Hand Book
Language: English
Category: English Novel
Edition: Reprint Edition
Pages: 398
Book Code: 466
ISBN-10: 055338368X
ISBN-13: 9780553383683
Book Quality: paperback
Additional information
| | |
| --- | --- |
| Weight | 0.500 kg |
| Dimensions | 12 × 8 × 4 in |
| Book Binding | Paperback |
| Language | English |
| Book Code | 466 |
| ISBN-13 | 9780553383683 |
About Book
NATIONAL BESTSELLER – "An incredibly gripping, moving, and literate work of art, rarely does an author manage to re-create a moment in history with such mastery, authority, and psychological insight." – Nelson DeMille
At Thermopylae, a rocky mountain pass in northern Greece, the feared and admired Spartan soldiers stood three hundred strong. Theirs was a suicide mission, to hold the pass against the invading millions of the mighty Persian army.
Day after bloody day they withstood the terrible onslaught, buying time for the Greeks to rally their forces. Born into a cult of spiritual courage, physical endurance, and unmatched battle skill, the Spartans would be remembered for the greatest military stand in history–one that would not end until the rocks were awash with blood, leaving only one gravely injured Spartan squire to tell the tale….
About Author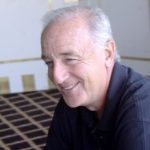 Steven Pressfield is the author of The Legend of Bagger Vance, Gates of Fire, Tides of War, Last of the Amazons, Virtues of War, The Afghan Campaign, Killing Rommel, The Profession, The Lion's Gate, The War of Art, Turning Pro, Do the Work, The Warrior Ethos, The Authentic Swing, An American Jew, Nobody Wants to Read Your Sh*t, The Knowledge, and The Artist's Journey.
His debut novel, The Legend of Bagger Vance, was adapted for screen. A film of the same title was released in 2000, directed by Robert Redford and starring Matt Damon, Will Smith and Charlize Theron.
His father was in the Navy, and he was born in Port of Spain, Trinidad, in 1943. Since graduating from Duke University in 1965, he has been a U.S. Marine, an advertising copywriter, schoolteacher, tractor-trailer driver, bartender, oilfield roustabout, attendant in a mental hospital and screenwriter.
His struggles to earn a living as a writer (it took seventeen years to get the first paycheck) are detailed in The War of Art, Turning Pro, The Authentic Swing, Nobody Wants to Read Your Sh*t, and The Knowledge.
There's a recurring character in his books, named Telamon, a mercenary of ancient days. Telamon doesn't say much. He rarely gets hurt or wounded. And he never seems to age. His view of the profession of arms is a lot like Pressfield's conception of art and the artist:
"It is one thing to study war, and another to live the warrior's life."
Only logged in customers who have purchased this product may leave a review.
Sorry no more offers available